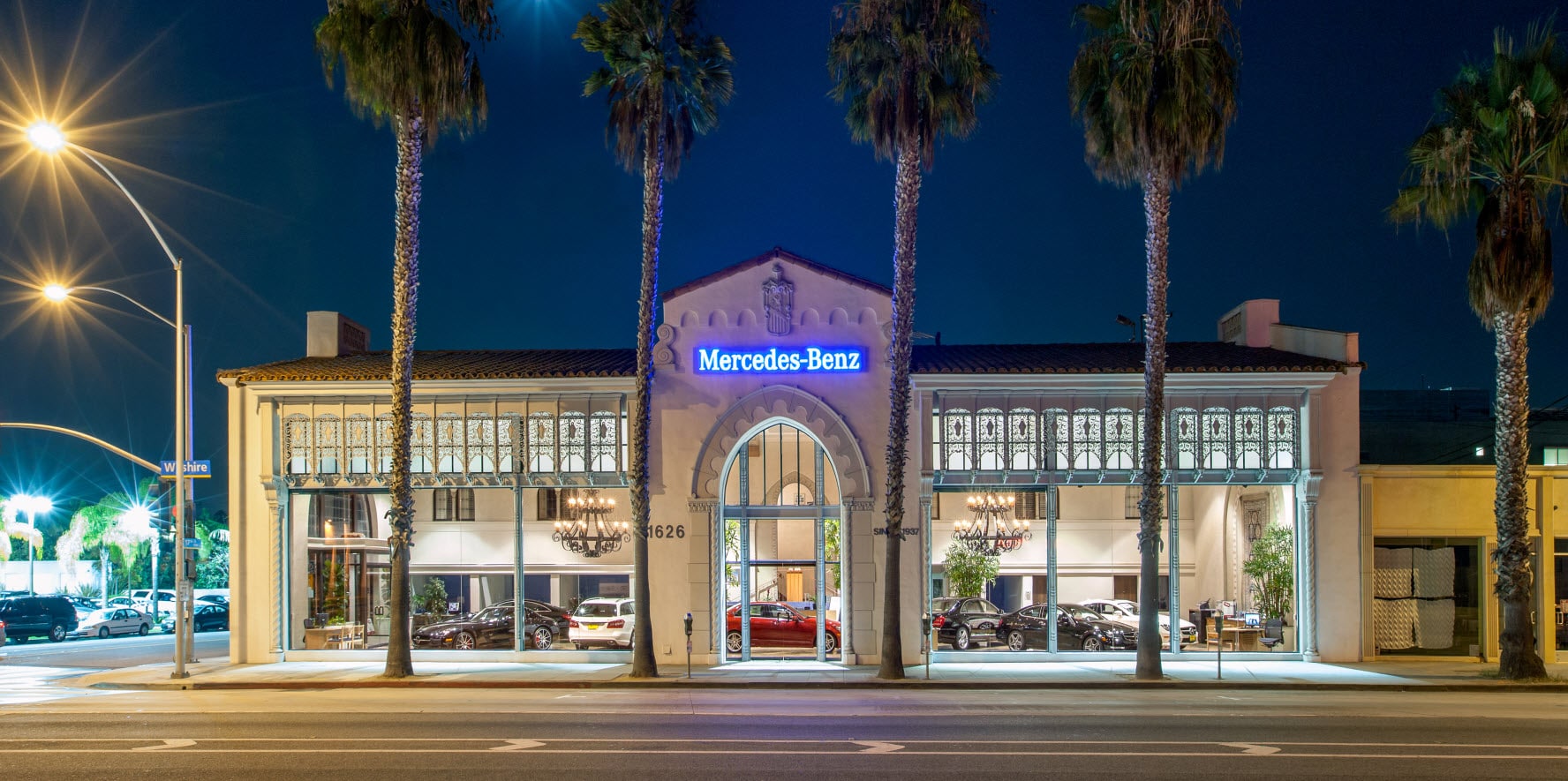 Welcome to Our Service Center
Why Mercedes-Benz Service & Car Repair in Santa Monica, California
W.I. Simonson has over 30 certified Master Level professionally-trained Mercedes-Benz car repair technicians with the skills to get your vehicle running in top condition. Our certified repair facility, located at 1330 Colorado Ave, is a premier destination for customers in and around Santa Monica, CA. Not only are our service technicians certified by Mercedes-Benz, but we also have access to OEM certified parts and accessories. From mufflers, brake pads, and windshield wipers, our Mercedes-Benz parts center can find the exact part or accessory that you need.
A Legacy of Luxury Service in Santa Monica
W.I. Simonson has been servicing Mercedes-Benz models in Santa Monica since 1937. Make sure your Mercedes-Benz model gets repaired by trusted hands, the team in our service department has well over a hundred years of combined experience. Guests have been bring their models here for generations due to our high level of service and attention to detail.
Experts on All Things Mercedes-Benz
Our team of Mercedes-Benz Master Technicians continue to receive ongoing training from the manufacture. Whether you drive a vintage Mercedes-Benz or a new all-electric model, you should feel confident that the experts at W.I. Simonson can get the job done. 
High-Tech Service Here and at Home
If you choose to service with us you'll get to enjoy updates via video and text as we work. This will allow us to get approval on anything additional that may come up to make sure you are not met with any surprises when you pick up your car. Our system will even allow you to approve and pay for servicing via your phone, making your stop to pick up even quicker.
Prefer to stay socially distanced throughout your visit? Ask us about no-contact service and vehicle sanitization.
Live the Mercedes-Benz Life with our Boutique
Through our boutique and pro-shop you can find all the latest and greatest from Mercedes-Benz. Whether you are looking for apparel to highlight the brand or need to up-fit your model with something new, our team can assist. 
Why Service with W.I. Simonson? Our Amenities Include:
High-capacity workshop with 62 mechanical lifts and 40 highly skilled Mercedes-Benz Certified technicians
Over 480 years of Mercedes-Benz Certified experience
Pet friendly
Indoor service drive has you covered from the elements
Courtesy pickup and delivery service
Express service and courtesy car wash and vacuum
Work stations convenience (WIFI ,privacy booth, charging stations, amenities)
Convenient finance options for service/repairs
Alternate transportation to keep you mobile
Cosmetic wheel and body repairs and onsite collision representative
Hours
Monday

7:30 AM - 5:30 PM

Tuesday

7:30 AM - 5:30 PM

Wednesday

7:30 AM - 5:30 PM

Thursday

7:30 AM - 5:30 PM

Friday

7:30 AM - 5:30 PM

Saturday

8 AM - 5 PM

Sunday

Closed